We bring important topics on sector's agenda , to the stage through the eyes of leading actors with their experiences from the field , such as innovation in building systems, innovative technologies in R&D investments, and new generation construction materials.
You are invited to the thematic conversations, promotions and presentations of our Exhibitors in a friendly classroom environment for 4 days.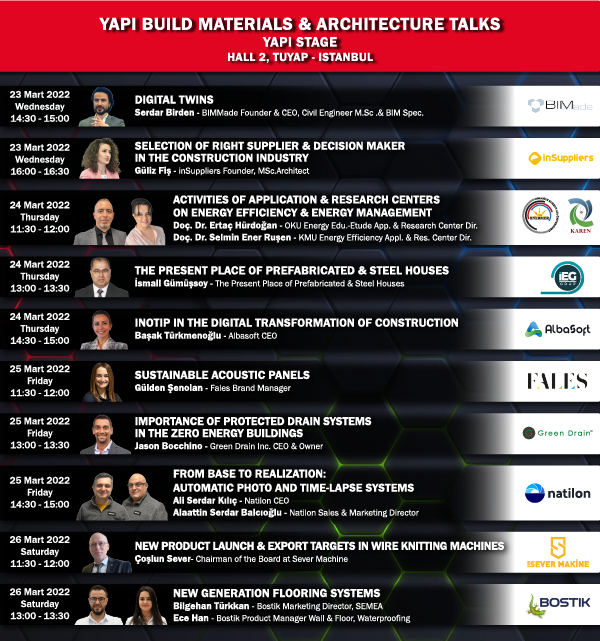 What Subjects Will be Discussed on the Stage?
How Digital Twin Technology Can Be Used as a Modeling and Analysis Tool for Product Design, Real-Time Simulation, Tracking and Optimization
The Importance of Choosing the Right Supplier and Decision-Maker for a Sustainable and Strong Supply Chain in the Construction Industry
Energy Efficiency and Energy Management
Digitalization, Online Purchasing and Project Management Systems in the Building Sector
Eco-Friendly Sustainable Products,
Preservation Methods of Drainage Systems to Save Water in Zero Energy Buildings
New Generation Soil Systems
Automatic Photo and Time-Lapse Systems
Prefabricated and Steel Houses
Wire Knitting Machines