---
May 28 | 2019
Following a successful launch last year, Yapı – Turkeybuild Istanbul presents Yapi Unplugged II – an exciting workshop aimed at addressing the growing waste issue.
The installation of an exhibition the size and scale of Yapı – Turkeybuild Istanbul inevitably creates a lot of waste materials. To highlight the value in waste materials, the Yapı Unplugged II Summer School Workshop will provide a platform for young architects, designers and engineers to reimagine waste and create innovative and functional designs that will be displayed at the end of the exhibition.
The workshop, which provides young professionals, new graduates and students with the opportunity to get to know the materials and get on-site experience strengthens the sense of social responsibility through architecture, creative thinking and participatory design. Architectural modules will be produced throughout the exhibition using the waste produced during the installation of exhibition stands.
Alongside the waste particle boards, carpets, pallets, Styrofoam and other waste materials, participants will also be able to use products provided by the sponsors to enrich production with special functions.
The designs produced at the workshop will then be transported to the Ketenci Village Primary School in Hınıs, Erzurum, Eastern Turkey where the Architecture For All Association will work over the summer of 2019. The designs will be used as library and seating modules as well as open class units at the school.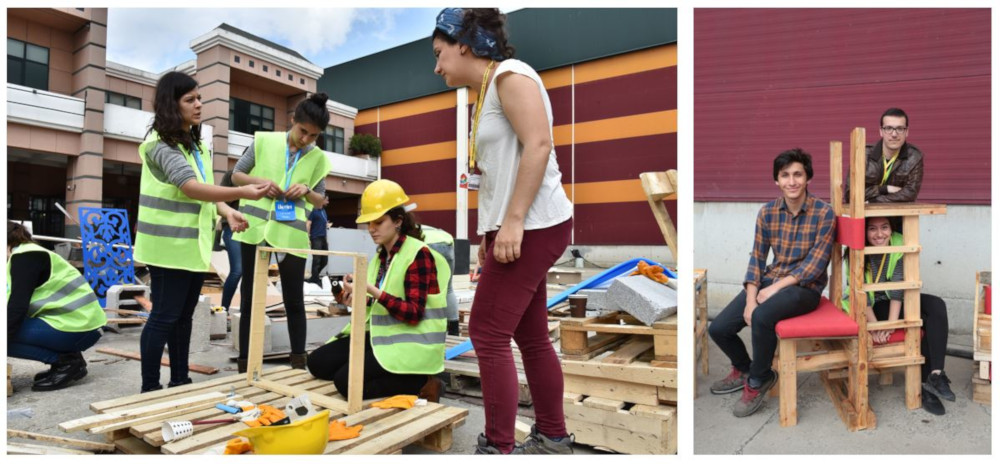 Who can take part?
Those between the ages of 19-30 (born January 1, 1989 – December 31, 2000), studying at or having graduated from the departments of architecture, interior architecture, urban and regional planning, industrial product design, landscape architecture, environmental design and civil engineering at Turkish universities, may apply for the workshop.
Following a half-day theoretical design session, the two-day workshop on 20-21 June will involve production at the exhibition venue. Candidates must have experience with tool use.
Visit
Arkitera.com
for more details on the application requirements, the coordinators and workshop schedule and content.
Still haven't got your ticket for Yapı – Turkeybuild Istanbul 2019?
Register now to attend.