---
Mar 18 | 2019
Find out who the visitors to Yapı Turkeybuild Istanbul are and what they're interested in seeing.
Yapı Turkeybuild Istanbul, the leading building and interiors exhibition in Turkey and the surrounding region, brings together the entire industry for five days of business, meetings, and talks.
Renowned for its scale and impressive range of building and interiors materials suppliers and manufacturers, Yapı Turkeybuild Istanbul attracts over 85,000 visitors each year.
But who are these visitors and what do they want from the show and its exhibitors?
Who are Yapı Turkeybuild Istanbul's visitors?
They're the industry's top buyers, specifiers, influencers, and architects hailing from around 100 countries and 81 cities in Turkey… in short, all the people you need to meet to do business.
What are visitors looking for?
An exhibition of the scale of Yapı Turkeybuild Istanbul is the very best place to discover new developments and source the latest products and materials and that's why the show's visitors come. So if you want to promote your products and latest offers to the market – being at Yapı Turkeybuild Istanbul is your opportunity.
Turkeybuild Istanbul visitors are looking for: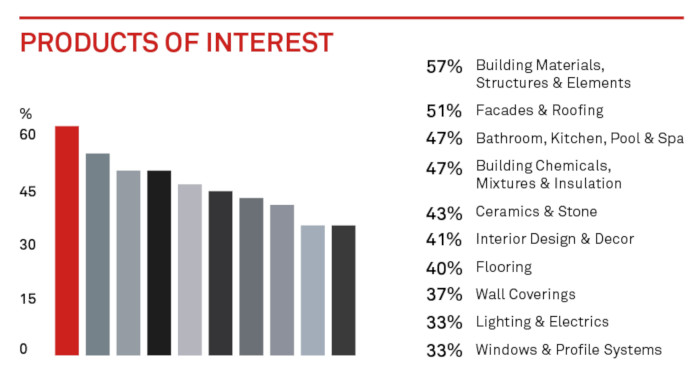 Hosted Buyer Programme
To make exhibiting as effective as possible, the show's Hosted Buyer Programme brings around 150 big buyers from around the world to the exhibition for B2B meetings with exhibitors.
The programme enables exhibitors to schedule meetings in advance with exactly the right buyers and meet them in a dedicated Hosted Buyer Lounge.
Meet who you need to grow your business at Turkeybuild Istanbul
Exhibiting at Yapı Turkeybuild Istanbul lets you meet all these people face-to-face, an important part of doing business in Turkey.
If you'd like to boost your presence on the Turkish market, Yapı Turkeybuild Istanbul is the place to be.
Enquire today to secure your stand and get direct access to thousands of buyers and specifiers.