---
Apr 30 | 2019
Tepe Betopan has been manufacturing cement bonded particleboard for nearly 35 years.
The company is now not only the sole producer in Turkey but one of the leading producers of cement bonded particleboard worldwide.
Tepe Betopan continues to make significant contributions to improve the quality and application spectrum of its products provided by its R&D activities and attention paid to manufacturing. The company has been a regular exhibitor at YAPI Turkeybuild Istanbul, showcasing their latest products to the market.
We spoke to Özgür
Ç
etin, Marketing Communications Specialist at Tepe Betopan to find out more about why they've been attending YAPI Turkeybuild Istanbul for so many years and how exhibiting benefits them as a company.
Özgür, why does Tepe Betopan exhibit at YAPI Turkeybuild Istanbul?
We've been exhibiting at YAPI Turkeybuild Istanbul for years. There's a building materials exhibition in almost every city but we only exhibit at Turkeybuild Istanbul because we're able to showcase our products and gain new customers consistently.
Our expectations of Turkeybuild Istanbul are high. Every event we attend has to have a good return on investment and this is why we exhibit here. Our top priorities at the exhibition are gaining new customers and seeing how we can improve our portfolio. Visitors can view our products, ask questions and share their feedback, which we then review for the next period. Our company relies heavily on exporting, and Turkeybuild Istanbul is particularly important in that sense.
What are the benefits of exhibiting at Turkeybuild Istanbul for your company?
You get to showcase your brand and products on this platform and market yourself more efficiently. Tepe Betopan is a holding subsidiary but at the end of the day we are a factory and our stand at the exhibition allows us to showcase to a broader audience. This is how the value of our brand increases.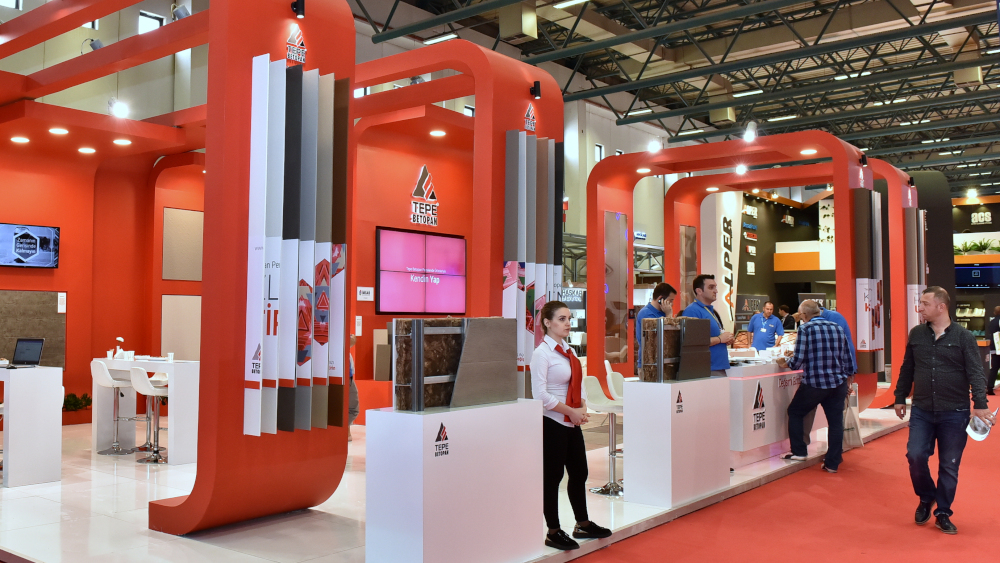 How was Yapi Turkeybuild Istanbul 2018 for Tepe Betopan?
We reached our target customer base at the exhibition and the show was very efficient. What was more important to us was getting feedback on our products from potential customers. This is how we are able to adapt to demand.
We rely on export a lot and met a lot of our international customers at Turkeybuild Istanbul. After the show, we followed up on our leads and signed new contracts abroad.
Have the recent headwinds on the Turkish build and interiors market affected your business?
In recent years, the building sector has been stagnant, and this shows in Turkey's wider economy. However, I can say that our sector and product range has been advancing. As Tepe Betopan, we produce our product strategies accordingly. It's crucial that we exhibit at Turkeybuild Istanbul to measure demand, see innovations and trends in the sector, and get feedback from customers.
It's a difficult process introducing new products and increasing brand awareness in a highly competitive market. YAPI Turkeybuild Istanbul has helped us connect to existing customers both locally and internationally.
Over the years, exhibiting has enabled us to grow our brand, increase our business volume and introduce new products to the market. The exhibition is especially valuable because it allows to explain the features of our products to our existing and potential customers.
Join the industry at YAPI Turkeybuild Istanbul 2019
If you're looking to grow your business and meet new clients and partners, Turkeybuild Istanbul is your chance.
Enquire today for more information on how the show can help your business.