---
Jul 12 | 2019
YAPI – Turkeybuild Istanbul, gathering all sector stakeholders around current subjects and innovations under a single roof for 42 years with belief in the power of design, is organizing the Golden Magnet "Stand Design Awards" for companies that manage to turn the brands and products in their stand design to points of attraction for the visitors.
Winners were awarded based on;
Connection between stand and product
The way the stand showcases the features of the product
Stand as a 3D design product
Aesthetic material use
Functionality of the stand
Read here our interview with the independent jury, which is made up of influential designers, interior architects, engineers.
The winners were determined on 18
th
of June, Tuesday after the jury visited the stands at the exhibition. On the 19
th
, the winners were awarded at a ceremony at Yapı Arena activity area.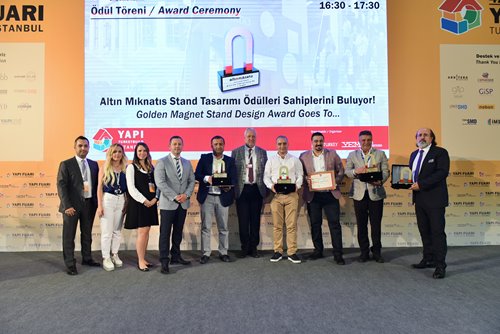 1st Place
/ Tepe Betopan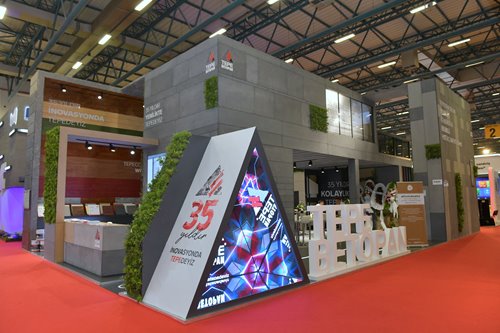 The Jury's comment: "Placement and design language which expressed the functionality and physical features of the product attracted our attention. It was valuable how it created sensations of touch and understanding through its products. While showing a strong stance by creating the stand out of its products, the company offered an enjoyable experience through interactive units."
2nd Place
/ Lion Stone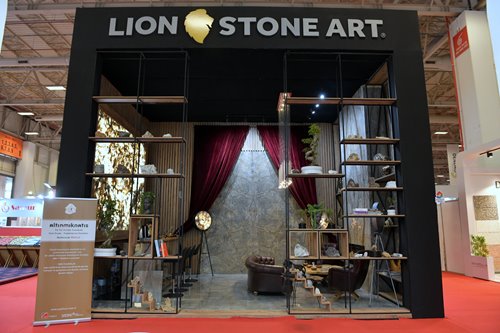 The Jury's comment: "The company was placed 2nd because of its successful application of technological limitations of the product, aesthetic structure, placement and ambiance design."
3rd Place
/ Foxbau Yapı Kimyasalları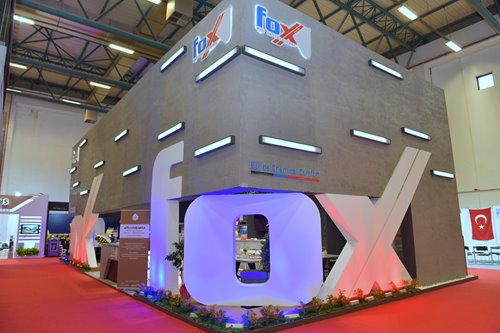 The Jury's comment: "The stand attracted our attention thanks to its impressive façade, its narrative of the technical features of the product, the connection it built with interior design, the approach of the representatives to the product and the in-sync language it created between the façade and the interior."
Honorable Mention
/ Dendro Parke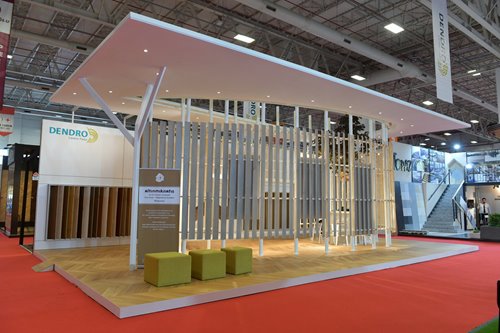 The Jury's comment: "The company received honorable mention because of the success in exhibiting the product in a different way which was to showcase it in-line with the volume of the space."
ITE Turkey Special Award
/
Sidoorsa