---
Jun 17 | 2019
As is tradition, the Golden Magnet Stand Design Awards, will once again take place at Turkeybuild Istanbul 2019.
The awards are judged by an independent expert jury to highlight the best-in-class stand designs at the exhibition that succeed in turning their brands and products into points of attraction for visitors.
An exhibition stand serves to promote and market companies' products and services and strengthens their visibility at one of the most high-profile events on the build and interiors sector today.
The Golden Magnet Stand Design Awards serve to recognise the thought and effort put into the design of exhibition stands.
Jury members include:
Gül Merve Yılmazer, Union of Chambers of Turkish Engineers and Architects, Chamber of Interior Architects Istanbul Branch Chairman
Gülsün Yaşin Arslanoğlu, Union of Chambers of Turkish Engineers and Architects, Chamber of Civil Engineers Istanbul Branch Board Member
Sertaç Ersayın, Industrial Designer, President of Industrial Designers Association, President of the Council of Creative Industries, Founder of Re/form/ist
Renda Helin Çilalioğlu Çizer, Interior Architect Msc., Founder of Renda Helin Design & Interiors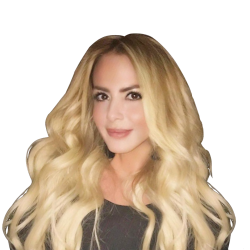 Commenting on what to expect from the upcoming Golden Magnet Stand Design Awards, jury member
Gül Merve Yılmazer
said: "Yapı – Turkeybuild provides opportunities to get new ideas, notice the cultural values and assets of companies and see how those values can be transformed into a product and released to the market. My expectations from this year's exhibition is the promotion of the right products that will light the way with the right designs from manufacturer to end user.
Gül Merve Yılmazer went on to say: "An exhibition stand is like a company's business card. It reflects the product identity and significance of the company with its size and design. Therefore, it needs to be as flawless as possible and appeal to all senses of the visitor. An impressive exhibition stand must not be overdone but must draw attention. If the goal is to exhibit a product, the stand design must not overshadow the product. For the consumer's perception of an activity or training area, the right designs and content must be created."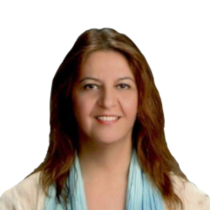 Fellow jury member
Gülsün Yaşin Arslanoğlu
also shared her thoughts on what makes a top-class stand design: "I've been a jury member in this competition for the last few years and I'm pleased to see the designs improving every year. An outstanding exhibition stand must be one that is innovative, attractive, properly represents the product, contains innovative thoughts and is well-positioned within the exhibition.
"Without a doubt, such stands will be present this year. I know how much companies value this exhibition and I expect to see quality stands once again."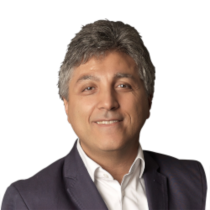 We also spoke to
Sertaç Ersayın
, another member of the jury, to find out what they'll be looking for in a winning stand design: "Firstly, stands and stand designs have various functions. We want to see stands that promote the product; that convey the technical, aesthetic and structural elements of the product to the end user or supplier while conveying its benefits, technology, innovation and design language.
"I would like to focus on how the stands add value to the product outside of the presentation, how they transfer the values on a platform that brings the end customer and supplier together, how this transfer language merges with comfort, how the product is transferred to visitors, how it contributes to the relations between the buyer and the customer and how all stands, regardless of their scale, provide the most ideal solution within the presentation-venue relation.
"Amongst all these approaches, one also needs to look at how the conceptual language where this stand application is carried out is associated with the branding and sector with the product family, target markets and the image that will be reflected to the customer. Amongst all of these, an optimum relationship network and maximum creativity are my criteria for measurement. I will be asking for values in this framework."
Rend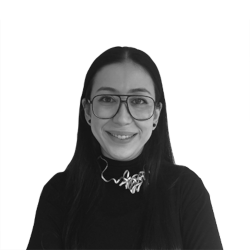 a Helin Çilalioğlu Çizer
, also gave us her thoughts on what makes a winning stand design: "Above all, a stand must be integrated with the story of the brand that it represents. The stand must be creative and awe-inspiring and stand out amongst all the other expectations. My perception of stands that attempt the unattempted and provide a different experience to the visitors and the innovative brands that support such designs has always been positive.
"As a jury member in the 2019 Golden Magnet Stand Design Awards, I will be reviewing all stands in line with this criteria with an objective approach."
To find out who has the winning stand designs at this year's Golden Magnet Stand Design Awards, make sure you're at the award ceremony at 16.30 on Wednesday 19 June at the YAPI ARENA.
Good luck to all exhibitors!
Get your ticket to the building sector's no.1 industry event today.